HISTORY
The proprietary Alkahydroxy™ formula (formerly known as Alka Vita®, Alka-6®, LIPH®, ) was originally developed as a nutritional supplement to provide the body with a liquid source of the "essential trace mineral" - "Silicon". And, because of the exceptional alkalinity provided by the formula, it also promotes "perfect pH balance" to overcome the unhealthy acidic conditions within the body which are believed to be associated with many diseases.
As we began to get feedback from customers using the Alkahydroxy™ formula, it became apparent that our customers believed the formula was providing much more than just pH balance and Silicon supplementation. Some Alkahydroxy™ users told us that their energy level improved. Some reported that the formula lowered their body fat levels. Some claimed that their pain from joint inflammation was reduced.
In 2006, Texas Tech University conducted research studies which demonstrated the effectiveness of the Alkahydroxy™ formula in killing six major forms of bacteria. The six organisms that were tested included: Escherichia coli K-12, Escherichia coli O157:H7 (ATCC 35150), Salmonella enterica serovar Typhimurium LT2, Enterococcus faecalis (ATCC 19433), Staphylococcus
"The conclusions drawn from the experimental results are that the product completely inhibits the growth of all bacterial strains under the test conditions at a concentration of 3.0%. Depending on the specific organism, complete inhibition can occur at a concentration as low as 1.0%."
In 2007, INTERLAB (International Laboratory References and Services) conducted a similar study on ESCHERICHIA COLI (ATCC 25922), STAPHYLOCOCCUS AUREUS (ATCC 25923), KLEBSIELLA PNEUMONIAE (ATCC10031), and PSEUDOMONA AERUGINOSA (ATCC 27853) with similar results.

Although the investigation of health-related treatments are a long and costly affair, the product's potential is very high, so the Texas State University has been conducting several studies in vitro with the product, with extraordinary results, which unfortunately for disposition of the rules of the FDA in our country, we can not replay here, although this may be of public interest.


"Alka Vita is the Secret of Healthier Living"
© 2009 C&C Altenative Products, All Rigths Reserved
4400 N. Mesa Suite 5-A
El Paso Tx. 79902
Ph: (915) 845-6100

sales@alkavitamx.com
infoventas@alkavitamx.com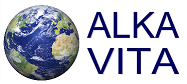 ---
---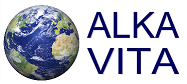 FREE DOMESTIC STANDARD SHIPPING